Welcome to Prophecy Proof Insights
Information and Insights about the End Times That You Won't Hear in Church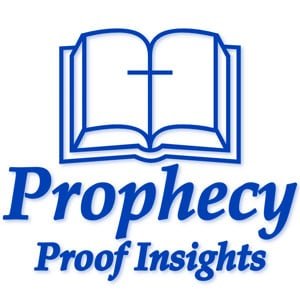 An Introduction to My Work
Welcome to my website! You've found a Christian website that is quite different than other websites on the Internet. I want to give you a primer on my work so that there are no misunderstandings about what I write about and why.
My work primarily focuses on analyzing political, economic, financial, scientific, and religious topics relating to the present and the future. In addition, I analyze Bible prophecy topics and provide a revealing glimpse of the ongoing spiritual warfare. The following are the subjects I look at when trying to analyze the present and the future:
Bible Prophecy
The Bible is the key source I use to try to understand what will occur in the present and in the future since the Bible is a completely reliable source and contains prophecies that are precise and accurate. Biblical prophecies about the future will ultimately be fulfilled one day, so any forecast of the future must take into account all the events predicted by the Bible.
Science and Technology
I believe that the use of Bible prophecy can be further legitimized and Bible prophecy can be further understood with the use of science. However, to the extent that science begins to conflict with the Bible is when I rule out science and rely exclusively upon the Bible.
Economics, Finance, and Politics
It is very important to have an understanding of each of these fields and how they interrelate because the interactions between these three fields will be the catalyst that will shape the world so the end times can begin.
My Latest Articles
Here are the latest articles that I have posted on Bible prophecy and related topics.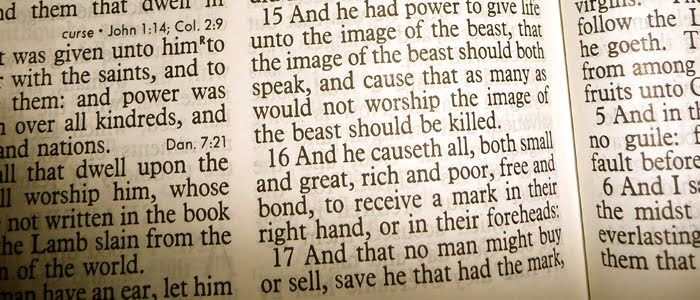 I recently received questions concerning the Mark of the Beast. I have written about the Mark of the Beast extensively in the past, including an article about how people can know when the Mark of the Beast is about to be put in place and an article addressing whether the Mark of the Beast will be forced upon people. I will devote another article to the Mark of the Beast since I'm still getting questions about the topic.
In this article, I will address the question of whether the Mark of the Beast will be given to people without them knowing it. The fear that some people have is that the Mark of the Beast system is already present and being implemented without any formal announcement.
read more…
Have a Question or a Comment?
Do you have a question, a comment, or a suggestion? Feel free to contact me! I don't bite
Contact Me